Manufacturing in Republic of Georgia, selling worldwide.
We use modern Italian and Japanese technologies for coffee roasting, mixing, cleaning, grinding and packaging. Mondo is a distinguished member of the Specialty Coffee Association (SCA) and the International Coffee Organization (ICO). We have also implemented ISO22000, HACCP, Kosher and FDA standards in terms of food safety and security.

"At Mondo, Dutch and Italian technologists combine old traditions with new technologies. Considering that this brand of coffee is produced using Italian equipment and technology, it is appropriate that the name also comes from an Italian (and Esperanto) word, meaning 'the world.'"
From an article in Forbes Georgia
High Quality Roasting & Packaging Machinery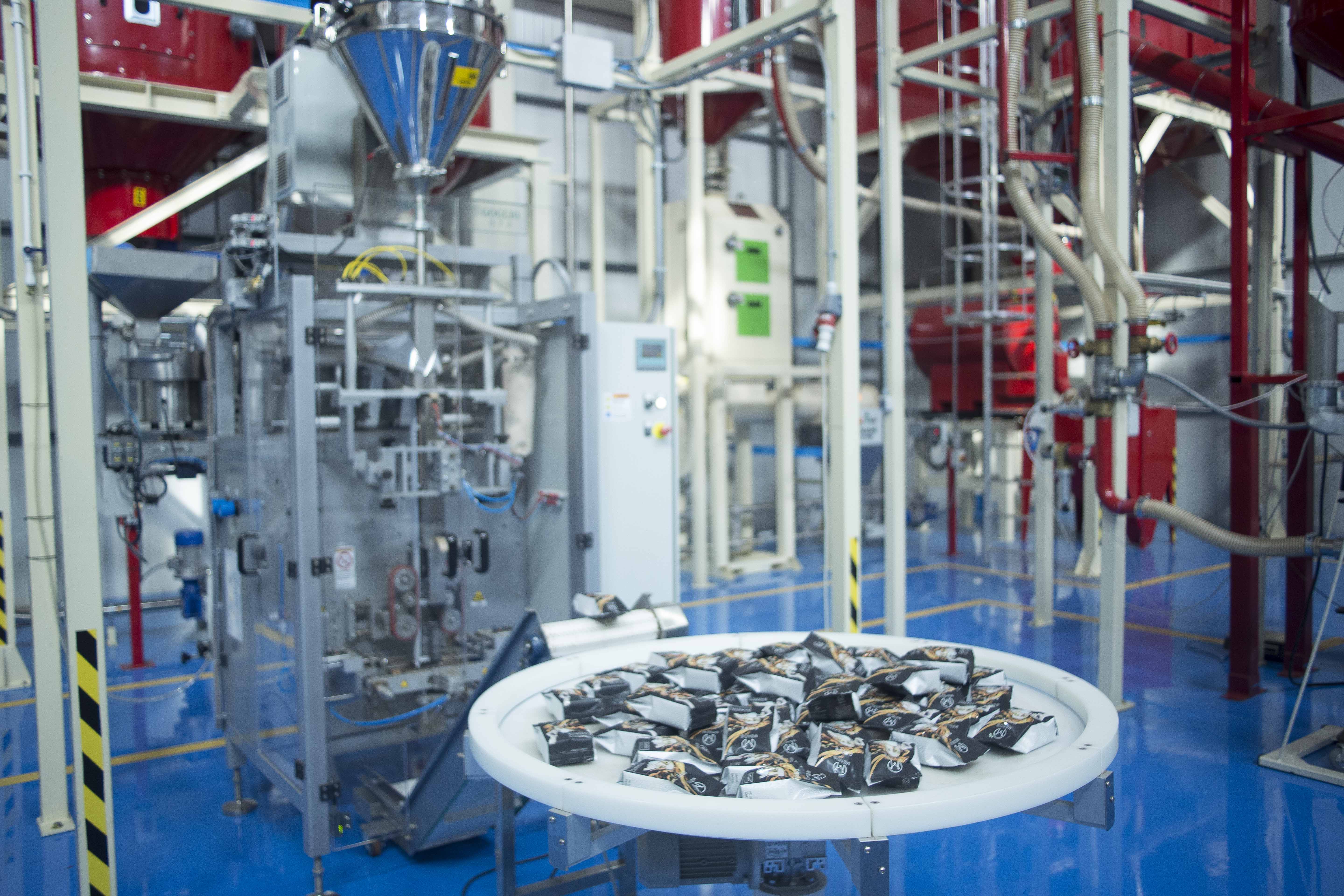 Horeca – various blends of the premium quality Mondo coffee are offered to hotels, restaurants and cafés. All necessary equipment for making coffee, branded tableware, service and constant training makes Mondo an unrivaled and a reliable partner.
Mondo quickly gathered a wide auditorium of coffee aficionados. The premium quality coffee beans with exceptional taste leave no one indifferent. At the same time, the elegant and exquisite packaging always attracts the attention of the consumers. We take care of your mood and create a pleasurable environment for you.
Mondo coffee is an optimal choice for the customers of the large wholesale networks as by cooperating with us you will acquire a reliable partner. Wide range of different blends of Mondo coffee for wholesale trading will be provided and delivered in a special 10 kg packaging, that makes doing business with Mondo even more comfortable.
It is well known that Italy has played a big role in the development of the coffee industry.
In order to implement their professional experience in Georgia, two of the largest Italian coffee laboratories are involved in creating the Mondo coffee recipes and aromas. By heeding traditions and using appropriate technologies we have created a diverse and high quality product with a unique taste – Mondo coffee processed in Georgia.
The whole process of processing Mondo coffee is automatic. Raw coffee beans undergo an automatic and high-tech process immediately after entering the factory. Initially, green coffee beans are cleaned using a special device, roasted, cooled down and cleaned again. Afterwards, various sorts of coffee beans are mixed together creating a unique combination which then is grinded and made ready for packaging.
It should be noted that Mondo coffee beans undergo a dual cleaning whilst the roasting regime is individually chosen taking the origins of coffee beans and the profile of the final product into account. An individual formula of coffee bean combination, hi-tech processing, the Italian tradition of roasting and the experienced technologists make this process highly unique.
Apart from the roasting process, packaging materials also play an important role in preserving the individual taste and aroma of coffee.
A special, Italian, three-layer coffee packaging material used for Mondo coffee fully preserves its original profile, taste and aroma.